Ibrahim Hasan Murad
Director, UMT, Lahore
President, Institute of Knowledge and Leadership, Dubai, UAE
A graduate of the University of Warwick, UK, Ibrahim Hasan Murad has an interest in multi and cross disciplinary studies, educational innovation and international business. His key strength includes leadership, development strategic planning, marketing strategy and higher education.
Ibrahim is Editor-in-Chief of Academia Magazine, which he has launched to initiate credible and professional guidance and insight into the country's education sector. He is a member of the Executive Board, ILM Trust, Lahore, and member, Board of Directors, Mizab Group. In addition to his multifarious business ventures, Ibrahim is committed the social uplift of the society. He is the Founder of Sitara o Hilal Foundation which aims to lead the nation's largest youth volunteer movement. He is also the Vice Chairman of the Khurram Murad Foundation which is a non-profit organization which publishes and distributes books and audio & video content.
Ibrahim has travelled extensively across 18 countries, and attended international conferences including the Economist's Higher Education Forum in New York, and the EDUCAUSE Annual Conference Orlando, Florida.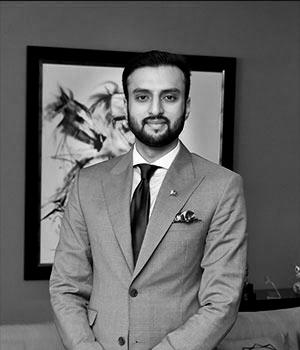 Our Brands
Our clients range from some of the world's leading multinational companies to new and growing enterprises,